Elias Rubenstein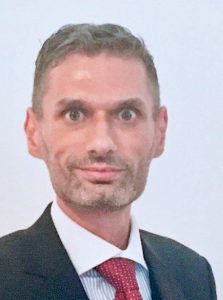 Senator h.c. Dr. Dr. h.c. Elias Rubenstein is an author, speaker and artist. Rubenstein earned a doctorate in economics and, for his work and service, also received an honorary doctorate as well. He is also a member of the academic honorary senate. Elias Rubenstein was also recognized as an "Ambassador for Peace" by the Universal Peace Federation.
Elias Rubenstein is chairman of the Hermetic Academy and Grand Master of the Martinist Order, as well as of the Rosicrucian Order. The Martinist Order dates back to Louis Claude de Saint-Martin. Further, Elias Rubenstein preserves the heritage of the "Ordre de Chevaliers Maçons Élus Coëns de l'Univers." The Élus Coëns Order was founded in 1765 by Martinez de Pasqually.
Texts from our online library
Elias Rubenstein – The Power of the True and Visible Rosicrucian Order
Elias Rubenstein – The Secret Knowledge of Mysteries
Elias Rubenstein – The Western Path of Occult Science and Initiation
Elias Rubenstein – Die Ausbildung in einer authentischen Mysterienschule
Elias Rubenstein – Die Rolle von Religion bei der Umsetzung von Frieden
Elias Rubenstein – Woran man Adepten erkennt
His mystical artworks of hermetics and Kabbalah are available in the web shop of the website www.elias-rubenstein.com.
VIDEOS
Elias Rubenstein – Die Kabbalah: Einführung zum Baum des Lebens
Elias Rubenstein – Das Potenzial von Symbolen
Elias Rubenstein – Hermetisch-kabbalistische Mysterienbünde der Rosenkreuzer und Martinisten – Einweihung und Lehre
Elias Rubenstein – Religion and Peace – UNO World Interfaith Harmony Week